Modelling and control methods for FES systems and/or wearable exoskeletons for rehabilitation or assistance of human movement.
Organizers: Juan C Moreno/José L Pons (Cajal Institute, CSIC)
12mn presentation + 3mn questions/transition

This session will present and discuss recent approaches and strategies that are applicable for interfacing motor neuroprostheses and/or wearable robots to the human body. Recent advances will be presented on the use of neural and biomechanical signals for control of FES or hybrid modes of assistance to support and rehabilitate spinal cord injured and post-stroke patients.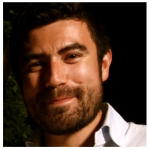 Juan Moreno –
Spanish National Research Council – Cajal Institute Neural Rehabilitation Group, Madrid (Spain)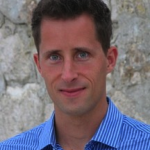 Thomas Seel – Control Systems Group, Technische Universität Berlin, Germany
Paper 39 – David Graurock, Thomas Schauer and Thomas Seel. "User-Adaptive Inertial Sensor Network for Feedback-Controlled Gait Support Systems."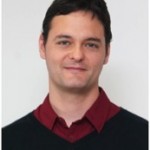 Antonio J. del Ama – Researcher at Biomechanics Unit, National Hospital for Paraplegics,Toledo, Spain
Paper 25 – Antonio J. Del-Ama, Angel Gil-Agudo, Soraya Perez Nombela, Elisa Piñuela-Martín, José L. Pons and Juan C. Moreno. "Recent advances on lower limb hybrid wearable robots."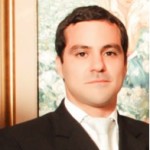 Francisco Resquín – Neural Rehabilitation Group. Cajal Institute, Spanish National Research Council (CSIC), Madrid, Spain.
Paper 53 – Francisco Resquín, Jose Gonzalez-Vargas, Jaime Ibañez, Fernando Brunetti and José Luis Pons. "Feedback Error Learning Controller for FES assistance in a hybrid robotic system for reaching rehabilitation."

Samer Mohammed, LISSI Lab., University of Paris-Est Créteil, UPEC, France
Paper 62 – Victor Arnez, Weiguang Huo, Ivan Colorado, Samer Mohammed and Yacine Amirat. "A Hybrid Approach Towards Assisting Ankle Joint of Paretic Patients."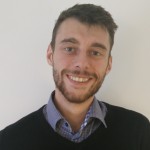 Christian B. Laursen,
Research assistant, Integrative neuroscience group, SMI, Aalborg University, Aalborg, Denmark

Paper 37
–
Christian B. Laursen
, Jørgen F. Nielsen, Ole K. Andersen and Erika G. Spaich.
"Feasibility of using Lokomat combined with FES for the rehabilitation of foot drop."