Conference banquet
June 9, 8:00pm
Dress code: streetwear / smart casual
Meeting point: Congress center 17:15
Departure of the bus at 17:30 – Return at 23:30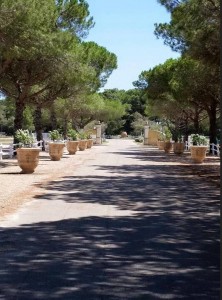 The Vineyard in the sand
The Camargue region is well-known for its magnificent landscape as well as its typical fauna and flora.
The Domaine Royal de Jarras estate is a flagship for "Grands Domaines du Littoral" as it covers 800 ha and half of it consists in natural habitats. Both vineyards and natural habitats are divided in patches designing an odd and curious mosaic: Jarras is an example of agriculture and nature conservation in Mediterranean coast.
An assessment of the biological diversity in these parts has shown the exceptional ecology and environment at Domaine de Jarras. In total, there are 761 animal and plant species that have been counted to date. We have counted 178 species of birds, including 61 that breed on the estate itself, equal to 54% of birds breeding in Camargue and a fifth of all French species.
Not forgetting our emblem of course: The Pink flamingo, which chose the Domaine de Jarras as its home with good reason.
At Domaine de Jarras, the wildlife has found a true haven of peace.
One less well-known fact is that it is home to a remarkable vineyard: The Vignoble des Sables.
You will spend the end of the day visiting the domain and discovering the Camargue culture. Then you will enjoy a dinner at the domain…
Welcome cocktail
June 8, 18:30
Dress code: streetwear
Meeting point: Plage des Bikinis, at 5 minutes walk (650m) from the Congress Center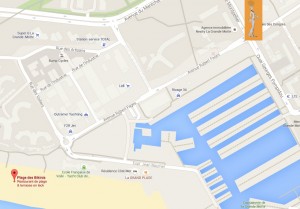 Plage des Bikinis
Esplanade Jean Baumel
La Motte du Couchant
34280 La Grande Motte (access 19)
+33(0)4.67.56.10.40
---